In March of 2020 at the beginning of the Covid-19 pandemic there was a moment when the world stepped up with countless people helping one another during the darkest of times.
HelpWithCovid was created to help match projects dealing with Covid-19 and volunteers that wanted to help out. *In the end, over 800 projects and 17,000 volunteers participated.*
Years later we're still hearing about the impact HelpWithCovid had on countless projects that ended up making a difference in the global battle against the virus. We're grateful for being able to help, for the support of a great community, and the friends we made along the way.
The software that supported the platform is open-source and can be found here.
Thank you all,
HelpWithCovid Core Team
---
Key
projects participated
The COVID Tracking Project
...and many more
---
List of core team members who kept HWC running
An idea by Sam Altman and Dustin Moskovitz
---
Sponsors who supported our projects with their resources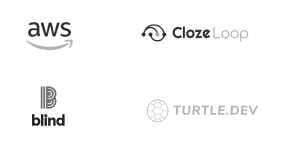 ---
Panelists who supported our projects with their advice
Eric Ries
Ambika Bumb
Jaimie Lynn Feliz
Kyum Kim
Jennifer Pisansky
Glen Moriarty
Ivan Gayton
Hilmon Sorey
Cory Bray
---